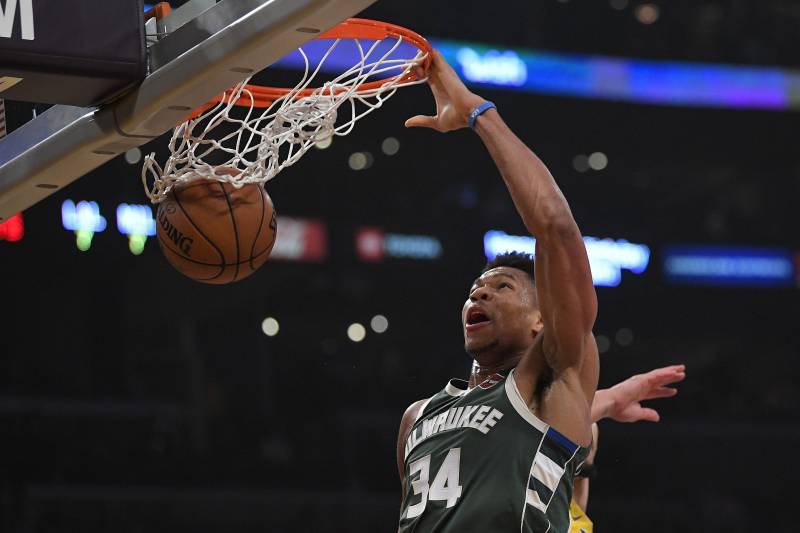 Mark J. Terrill/Associated Press
Paul Pierce had no hesitation in naming Giannis Antetokounmpo as the 2019-20 NBA MVP over LeBron James.
Appearing on ESPN's NBA Countdown, Pierce cited Antetokounmpo's season-long dominance as the main reason he deserves the honor over James (starting at 5:55 mark).
Antetokounmpo seemed to have control of the MVP award from the start of the season. He was in the midst of a historic year when the NBA suspended play in March because of the coronavirus pandemic. The Milwaukee Bucks superstar was averaging 29.6 points, 13.7 rebounds and 5.8 assists per game for the team with the league's best record (53-12).
Both players may be able to settle the MVP debate in games later this summer. ESPN's Adrian Wojnar