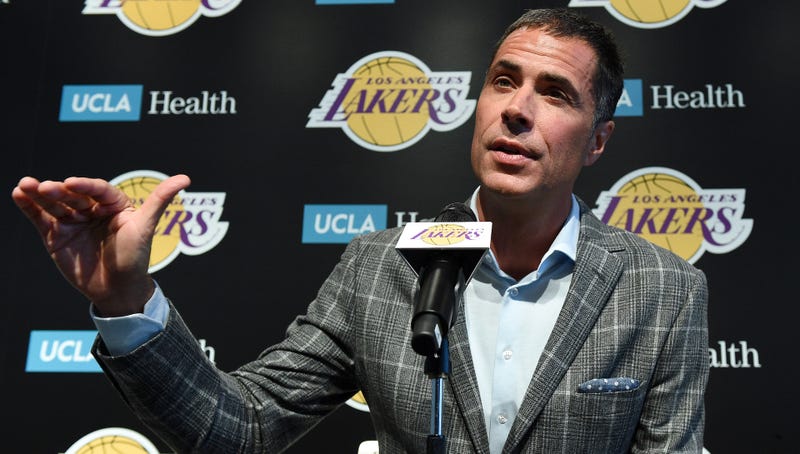 The Los Angeles Lakers are going to enter next season with a roster of extremes. On one hand, LeBron James and Anthony Davis seem like the league's most seamless pick-and-roll partnership. On the other, the team seems determined to add a third maximum salary player to its books, which will inherently require the Lakers to stock their bench with second-round picks and the cheapest possible free agents. The precise amount of money the Lakers have to spend, however, isn't determined yet, and it might be because GM Rob Pelinka reportedly doesn't quite grasp the concept of the salary cap.
The Davis trade has not been formally completed, and it is not expected to be until either July 6 or July 30. The timing matters, and that's partially because of the inclusion of the fourth overall pick in tonight's draft. July 30 is the earliest date first-round picks can be traded after signing contracts with their new teams, which means the Lakers would be allowed to clear that player's salary off their books if they included him in a trade.
If the trade is instead finalized at the end of the free-agent moratorium on July 6, the drafted player's salary won't count towards the trade. The mechanics of salary matching are very complicated, but the difference in timing would be significant. A July 6 trade would leave the Lakers with $27.7 million in cap space, whereas a July 30 trade would leave them with $32.5 million.
That gap could be the difference between the Lakers being able to sign another max player or not, or simply having another $5 million to use to sign a warm body. Whichever path they take, they'll need all the space they can muster, though it sounds like the Lakers didn?