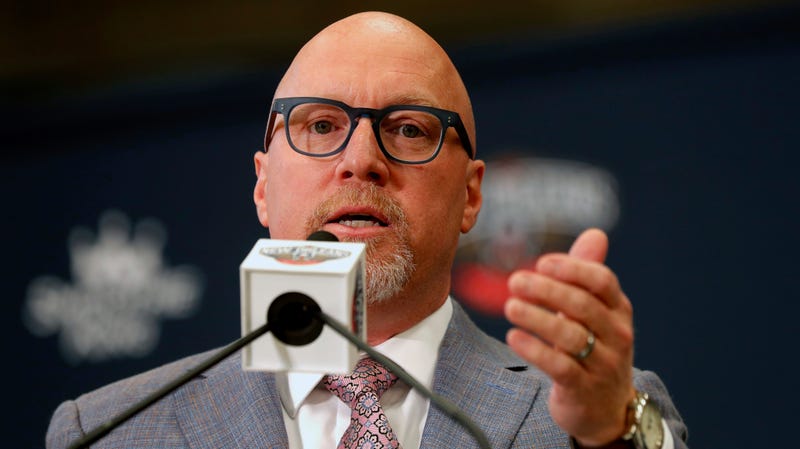 Pelicans general manager David Griffin is one of the toasts of the NBA these days. He will be remembered as the guy who reversed the fortunes of that franchise at the end of the Anthony Davis era, by drafting Zion Williamson and by flipping Davis for a package of useful players and valuable draft assets, hopefully setting the Pelicans up for a quick rebuild. The Pelicans went from lost, irrelevant, and embittered under Dell Demps, to suddenly brimming with potential under Griffin, over the course of just a couple weeks.
So Griffin is riding high. Encouraged by this run of success and professional acclaim, Griffin did an exhilaratingly candid and weirdly self-aggrandizing profile with Sports Illustrated, published Thursday, about his time as general manager of the Cleveland Cavaliers and how he came to be in the position he's in today. The spiciest part of this is the Cleveland stuff: by Griffin's telling, the pressure of building a championship contender around LeBron James made him miserable, because it ran counter to some important ideas he has about the right way to run a basketball operation.
The profile mostly skirts around the word "process," but the gist is this: while LeBron James was in Cleveland, and while he was operating on short-term contracts with early outs, Griffin's mandate as personnel honcho was entirely outcome-focused. The job was to furnish LeBron with championship-caliber teammates, year in and year out, or he would lose LeBron. There would be no long-term planning or steady, sustainable growth. Griffin says he cried from stress the day LeBron announced his return to Cleveland, and cried from misery the night they won the title, and in between his enthusiasm for basketball dried up and died:
"Everything we did was so inorganic and unsustainable and, frankly, not fun. I was miserable," Griffin says. "Literally the moment we won the championship I knew I was gonna leave.