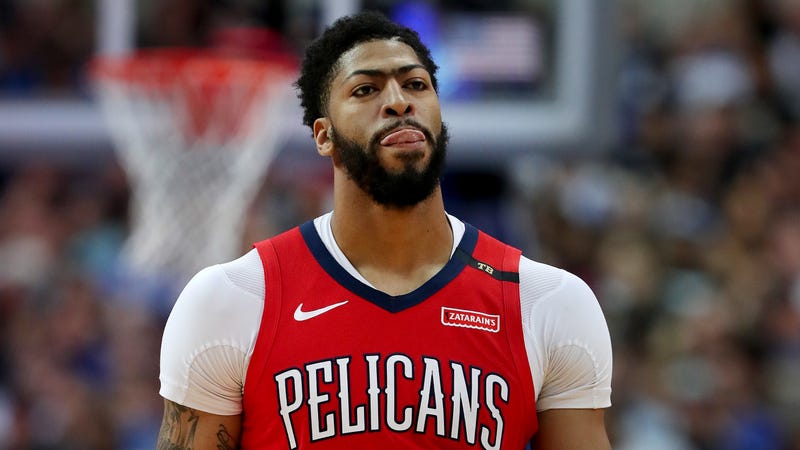 The trade that sent Anthony Davis from the New Orleans Pelicans to the Los Angeles Lakers was a good one. The Lakers got a superstar to pair with LeBron James, and the Pelicans got a hefty package of young players and draft picks to put toward rebuilding their roster. One of the top assets to change hands in the deal was the fourth pick in Thursday night's draft—with New Orleans holding the top overall pick and locked into selecting Duke's Zion Williamson, gaining control of the fourth pick put the Pelicans tantalizingly close to the chance to add Williamson's Duke teammate, best pal, and fellow super-prospect R.J. Barrett.
But there's been a problem. The Knicks, holding the third pick, are reportedly determined to pick Barrett. The Grizzlies, picking one slot ahead of the Knicks, are reportedly determined to select Ja Morant of Murray State. The only way for the Pelicans to draft Williamson and then get to Barrett before the Knicks is to leapfrog them in a trade with the Grizzlies, but if they were to do so, the Knicks would almost certainly pivot and select Morant, leaving the Grizzlies without a chance to grab the guy they want to replace the recently traded Mike Conley. There's gridlock at the top of the draft, and the Pelicans cannot move up.
Since there's nobody the Pelicans especially want with the fourth pick, and they can't move up in the order, they've done the next best thing and moved down, sending the fourth pick to the Atlanta Hawks and returning a haul of later picks and salary cap relief in the process.
So the Pelic