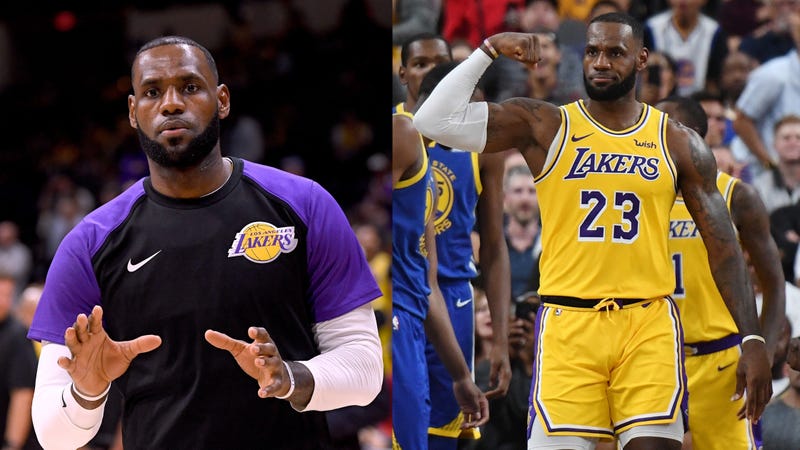 It's almost time for the tip-off of the new basketball season, and you know what that means: It's time to point out that not only does the NBA exist, but that other things also exist. A few outlets have already beaten us to the punch here, imagining NBA teams as rom-coms or TV shows or fake movies, but nobody has yet gotten around to asking the all-important question: Which NBA team is most like each NBA team? After hours of research and some contentious discussions among the Deadspin staff, we were able to find the perfect NBA team to represent each NBA team.
Boston Celtics
The Celtics are most similar to the Boston Celtics, because believe it or not, each franchise has won exactly 17 NBA titles, and both are currently led by Kyrie Irving.
Brooklyn Nets
The Nets play at the Barclays Center, just like the Brooklyn Nets, which makes the Nets the obvious NBA comp for the Nets.
New York Knicks
On the Knicks and their closest comparison, the New York Knicks, bright lights and plenty of history put a ton of pressure on each team's centerpiece—Kristaps Porzingis in the case of the Knicks, and Kristaps Porzingis in the case of the Knicks.
Philadelphia 76ers
"Trust The Process," say 76ers fans, which makes their NBA brothers the Philadelphia 76ers, who have adopted that phrase as a sort of unofficial slogan.
Toronto Raptors
The Raptors and the Toronto Raptors both made blockbuster trades this offseason, with the Raptors sending away DeMar DeRozan for Kawhi Leonard, and the Raptors acquiring Kawhi Leonard for DeMar DeRozan.
Chicago Bulls
Did you know that Michael Jordan played for both the Bulls and the Chicago Bulls? So there's plenty of shared admiration for His Airness from both Bulls and Bulls fans.
Cleveland Cavaliers
The Cavs are a Midwestern team who'll struggle to deal with the loss of superstar LeBron James, which makes them obviously similar to the Cleveland Cavaliers, who also lost LeBron over the summer.
Milwaukee Bucks
The Bucks and the Milwaukee Bucks each boast a freakish young talent from Greece named Giannis Antetokounmpo, so Bucks fans should definitely check out the Bucks when their team has an off day.
Indiana Pacers
The nickname "Pacers" comes from the "pace" car that leads drivers on the track at the start of a race. This gives the Pacers an interesting connection with the Indiana Pacers, who play in a city famous for the annual Indianapolis 500.
Detroit Pistons
The Pistons strongly identify with their "Motor City" hometown, and they've built their reputation over the years through hard work and defense. This makes them most like the NBA's Detroit P