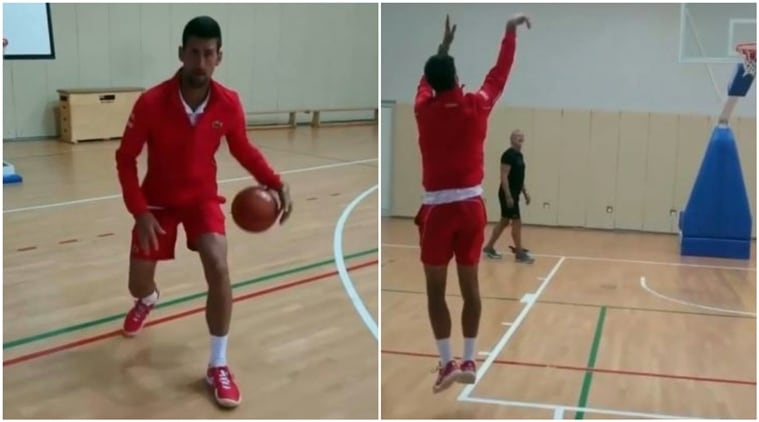 Novak Djokovic playing basketball in his video. (Screengrab)
Novak Djokovic has kept himself quite busy during the lockdown — be it a 'pan'tastic rally of tennis at home or cosplaying his children's favourite characters. Now, he is trying his hand at basketball.
Ever since the tennis tour came to a halt, the world number one has kept himself busy with fighting the pandemic and pondering over how the lower-ranked players can be helped with a relief fund.
To blow some steam off, the 33-year-old recently tweeted a video of him dribbling with the basketball and making an impressive shot at a court. "Am I ready for a 1:1 @KingJames?" asked Djokovic, tagging NBA star LeBron James in his tweet.
James, a three-time NBA champion and four-time NBA Most Valuable Player, was quick to reply praising the Serbian's efforts. "Ha! I'm going to say I think you are!! Beautiful follow-thru on that shot buddy!" James wrote.
Ha! I'm going to say I think you are!! B