Leading up to the resumption of the 2019-20 season, theScore's NBA editors will be counting down the top 25 players competing in the NBA restart. We'll reveal five every day until the eve of opening night in Orlando.
Let the debate begin.
25-21 | 20-16 | 15-11 | 10-6 | 5-1
5. James Harden, Rockets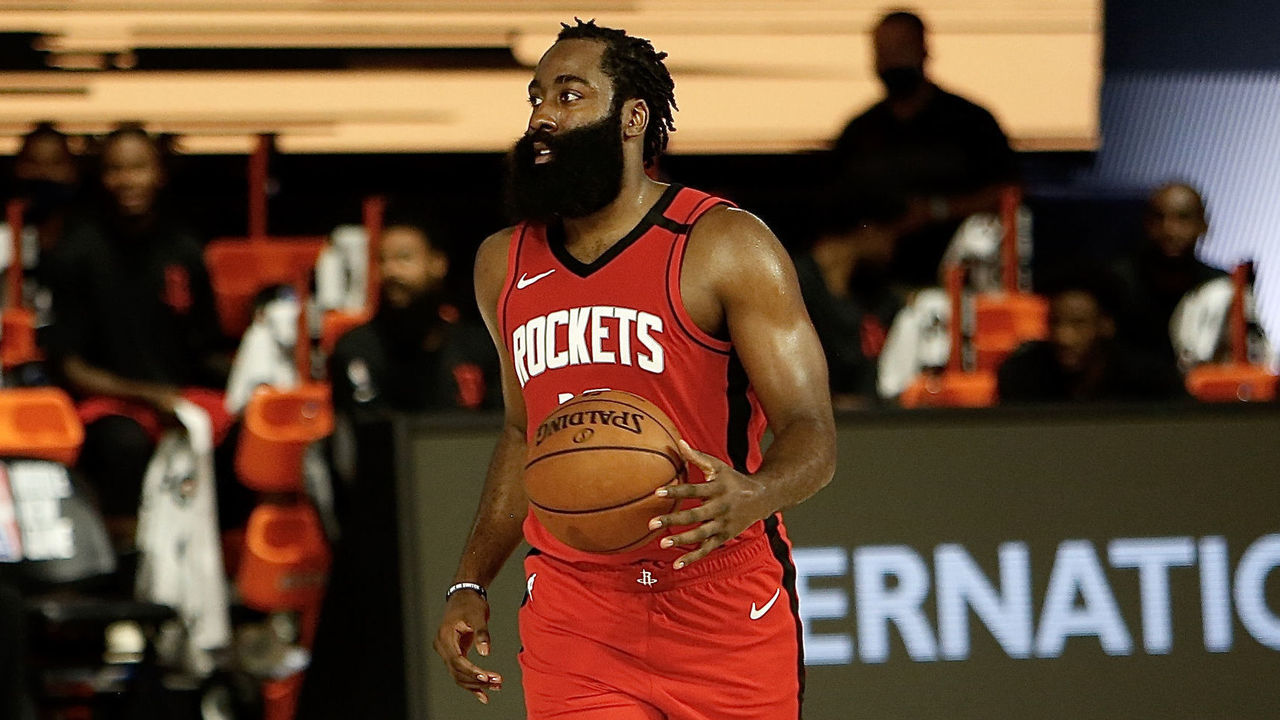 There are many different opinions about James Harden. Some say that he's boring to watch and is gaming the system with officials and free throws. What sometimes gets lost, however, is how he's revolutionized the step-back jumper.
He has buried nearly 200 step-back threes this season, expertly utilizing a weapon that gives him just enough time to get a shot off. When you analyze pure numbers, nobody has scored more points in the NBA since 2014-15 than Harden – at a 31 point-per-game clip. Not only that, but with the Houston Rockets going small, his defense – especially in the post – has improved.
4. Anthony Davis, Lakers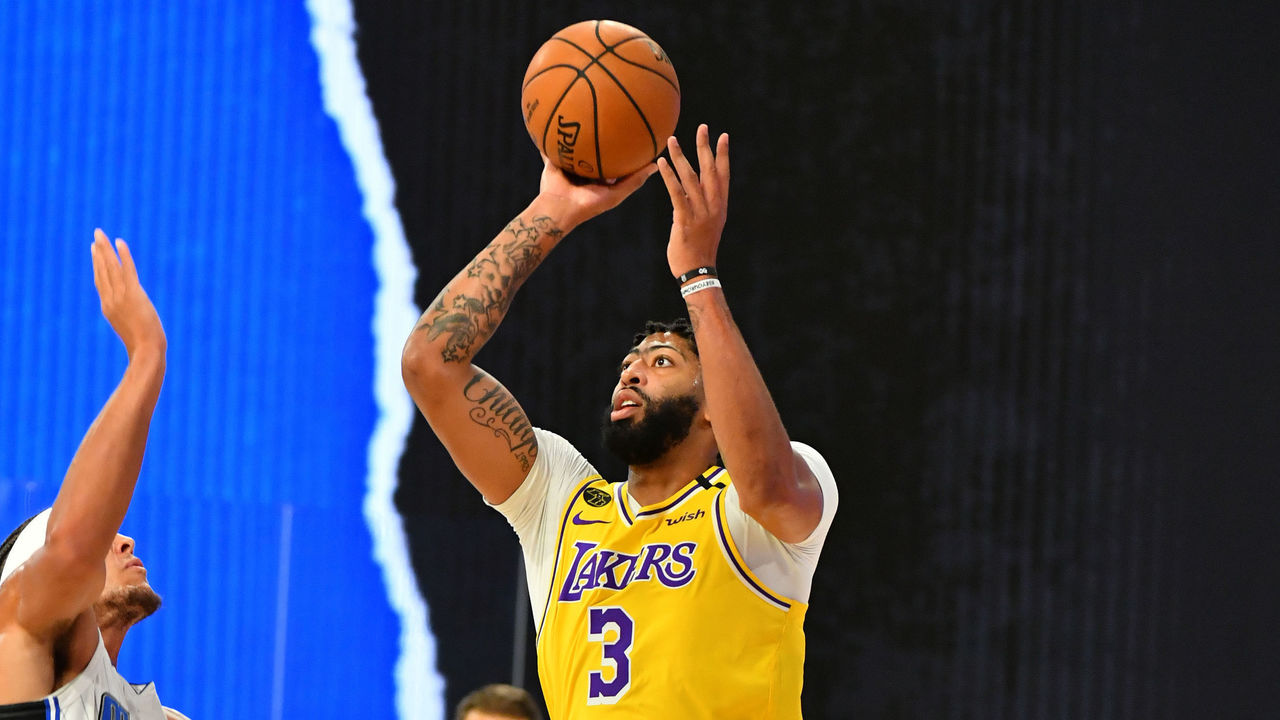 Anthony Davis is excelling so far with the Purple & Gold, serving as a perfect complementary star for LeBron James.
He's currently ninth in NBA scoring with 26.7 points per game, thanks to a refined offensive repertoire both inside the paint and on the perimeter. Davis has helped transform the Los Angeles Lakers into one of the league's top defensive outfits, too, putting him in the running for this season's Defensive Player of the Year Award. The 27-year-old once again ranks among the league leaders in blocks (2.4) and steals (1.5) per game.
If Davis and James can stay healthy throughout the remainder of the season, the Lakers will remain among the betting favorites to take home the Larry O'Brien Trophy.
3. Kawhi Leonard, Clippers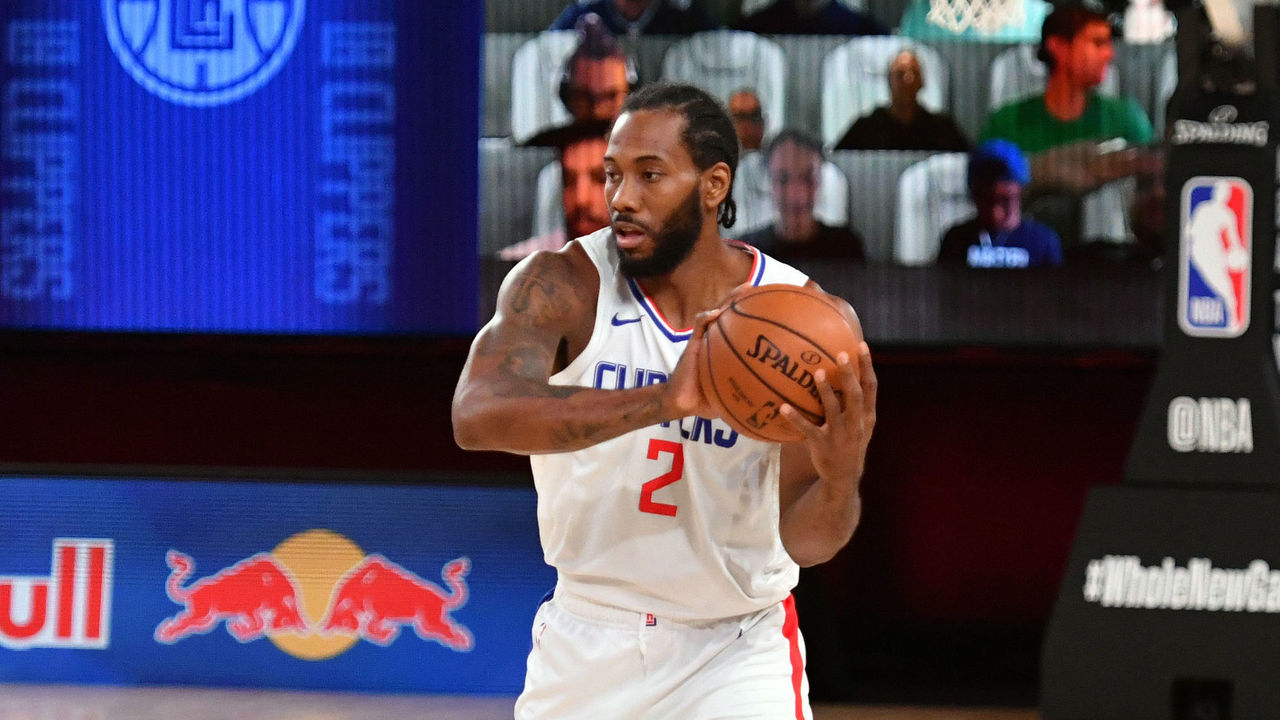 Kawhi Leonard is putting up career highs in points (26.9), rebounds (7.3), and assists (five) per game in his first season with the Los Angeles Clippers despite playing only 32.2 minutes per night – his lightest workload in a healthy season since 2014-15. For good measure, his 1.8 steals per game rank fifth in the league.
At this point, Kawhi's decade-long transformation from 3-and-D role player to starring playmaker is complete. His effective