A previous version of this report indicated that police were involved in the death of Ahmaud Arbery. The story has been corrected.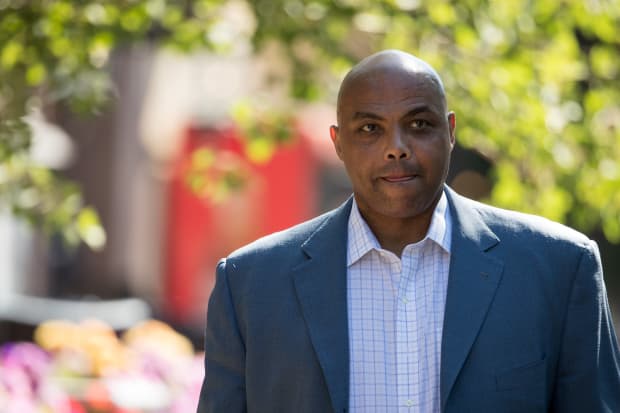 In the days after it was announced that no officers would be indicted for Breonna Taylor's death, several high-profile athletes, including LeBron James, Donovan Mitchell and Megan Rapinoe, have voiced criticisms after a Kentucky grand jury failed to recommend charges against Louisville police for the shooting death of the 26-year-old medical technician at her home.
Prior to Thursday's matchup between the Los Angeles Lakers and the Denver Nuggets, NBA hall of famer Charles Barkley reacted to the Breonna Taylor news on TNT's show "Inside the NBA."
"And I just feel bad that the young lady lost her life. But we do have to take into account that her boyfriend shot at the cops and shot a cop," Barkley said. "So, like I say, even though I am really sorry she lost her life, I just don't think we can put this in the same situation as George Floyd or Ahmaud Arbery."
George Floyd died in May after a white Minneapolis police officer knelt on his neck for several minutes, and Ahmaud Arbery was chased down by a white Georgia man and his son and fatally shot in February while jogging in his neighborhood. Both Floyd and Arbery were Black men.
Barkley, speaking wit