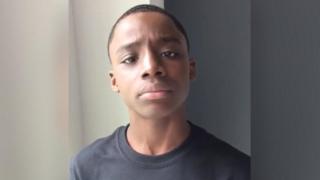 A 12-year-old black boy whose song about the fears of being a young African American went viral has been signed by a major US record label.
Keedron Bryant's song I Just Wanna Live, posted online one day after the death of George Floyd in Minneapolis, Minnesota, is out on Friday.
Warner Records timed the release to coincide with Juneteenth, which marks the end of centuries of US slavery.
The song has already racked up millions of likes.
The soulful track was written by Keedron's mother and is sung a cappella by him.
It include