The Los Angeles Lakers superstar scored his 32,293rd point on a driving layup in the second quarter against the Denver Nuggets, getting fouled in the act and hitting the ensuing free throw.
This achievement was particularly special to James, who grew up in Ohio idolizing Jordan. James tweeted his excitement about the milestone shortly before the game: "Can't even front. This is going to be UNREAL!! Wow man."
James began the night needing 13 points to reach the mark. He now trails only Kareem Abdul-Jabbar (38,387 points), Karl Malone (36,928) and Kobe Bryant (33,643).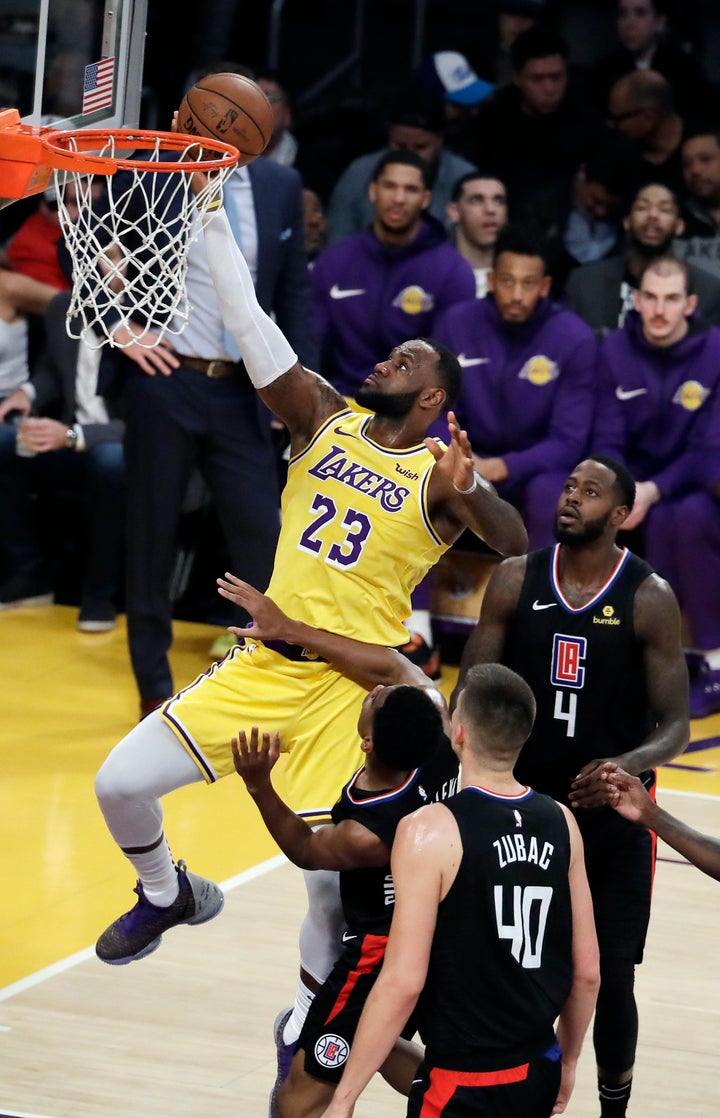 Under direction from the NBA, the Lakers waited until the next timeout to honor James, who got a standing ovation from his new Los Angeles fans during a tribute video. James, still engrossed in the game, barely acknowledged the milestone after receiving hugs from several teammates.
The 34-year-old James is among the last active players who were old enough to witness Jordan in his prime with the Chicago Bulls. LeBron has said he grew up in Akron admiring Jordan as "the best ever" while he led Chicago to six championships in eight years during the 1990s.
"There are certain milestones that it's nice to take a moment and embrace and honor," Lakers coach Luke Walton said before the game. "Michael is a guy that guys like LeBron, myself included, grew up watching. That is THE guy, Michael Jordan. So to pass him in anything, especially scoring, would be something that we aren't going to see very often."
Jordan averaged 30.1 points in 1,072 games with Chicago and Washington. James, who entered the NBA at 18 years old compared to 21 for Jordan, began the night averaging 27.1 points in 1,189 games over 16 seasons with Cleveland, Miami a