Cedi Osman says his friendship with LeBron James is helping him take his young NBA career to the next level and restore the fortunes of the Cleveland Cavaliers.
The Cavs have struggled in the post-LeBron era. Since losing him to the Lakers last year, they have gone from NBA finalists to second bottom in the Eastern Conference.
Thursday night's dramatic comeback win over the New York Knicks was only their 15th win of the season and they are currently 13.5 games behind the eighth-seed Orlando Magic.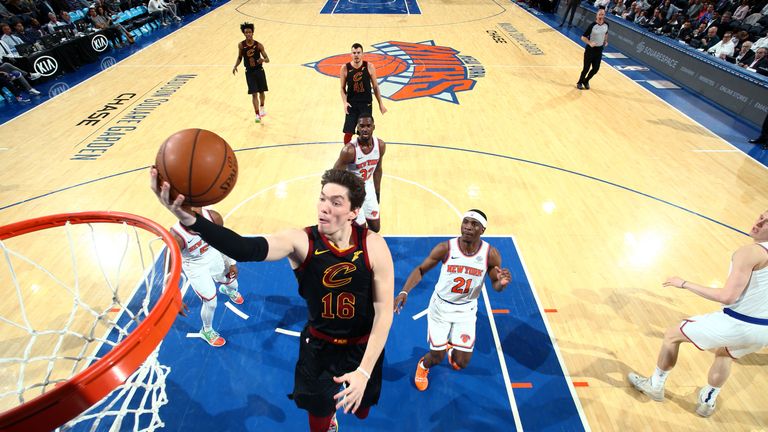 But Osman himself is one of the reasons for Cavaliers fans to be optimistic. After cutting his NBA teeth as a reserve behind James last year, he has established himself as one of the most important players on the team this season, alongside Kevin Love and Collin Sexton, averaging 13.1 points in over 31 minutes per game
And he says fans should be patient with a young team that will only get better.
"We are a really young team that has got a little bit of experience," the 23-year-old told Sky Sports.
"Besides the older players we have, there is me, Larry (Nance Jr), JC (Jordan Clarkson), Ante Zizic; it was the first time being in the playoffs for us last year.
"We have Collin (Sexton) now, but we are still a young team. We have a lot of things that we can take as a positive, win or lose it doesn't matter, there is a lot of things we take as a lesson and I know we are going to be a really good team in a couple of years.